It's that time of year again when we're all globetrotting, making summer memories, and having
the time of our lives! So no matter where you're going this summer, we have a few tips that help
make traveling easier to tackle!
For short trips (less than a week):
1. Try fitting all your clothes into a carry-on so you don't have to wait years at the baggage
claim. Now, while this may seem like an impossible feat for some of you, fret not! Try
planning out your outfits ahead of time using pieces that can be reworked in different outfits
throughout the trip. This way, there's less bulk in your bag, leaving more room for cute
accessories and shoes to spice up your look!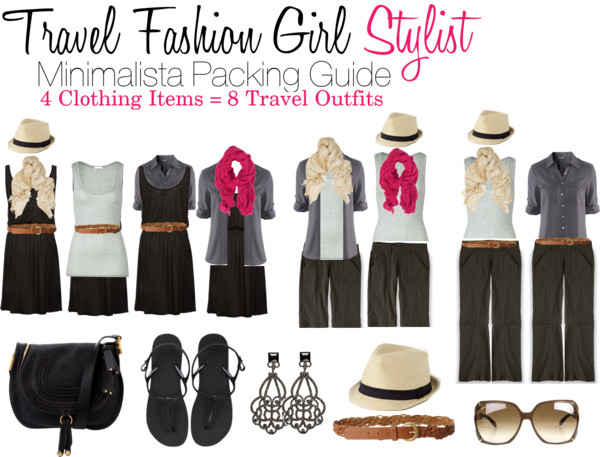 2. If there's absolutely no way you can re-wear pieces, lay out all of your outfits starting
with the largest piece and work your way to the smallest piece (probably underwear and
socks, gotta make sure you have the essentials!). Then, when you have everyday
(including travel days) planned out, tuck in the sleeves of your shirt and roll it up! This
saves a TON of space in your luggage!
For longer trips (a week or longer):
1. Pack some backup outfits in your carry-on in case your luggage gets lost. This way, you can be sure that you're covered
until it's recovered. (Haha, get it? The pun, just couldn't resist)
2. Once you're unpacked, reserve your suitcase that you check for dirty laundry. Most
hotels have a disposable laundry bag they offer, so line your suitcase with it (to keep your
suitcase from getting dirty) and fold your clothes when you're finished wearing them so
you can pack them back up and then leave your carry-on for any cute souvenirs!
3. Wear a pair of shoes you know are comfy and you'll wear often throughout your trip to
travel, so you only have to pack one pair of shoes and save the space!
Other tips:
1. Use empty toilet paper rolls to keep jewelry from getting tangled
2. TSA regulations require that all liquids taken on an airplane must be in 3oz. bottles or
less and must fit in a quart-sized clear plastic bag. If this seems absolutely impossible to
you, pack your liquids in a secure plastic bag and pack them between your outfit rolls,
this will keep them cushioned and less likely to break, but if they do, the bag will catch
the spill.
3. Get a Flo travel perfume dispenser (found at Ulta and other makeup retailers), so you can
pack your favorite perfume and you don't have to survive off tiny Sephora samples!
I hope these tips help you out! Happy wanderlust girls!