Does your face feel like a melting ice cream cone the minute you step outside in the sun? I took to Ulta and Sephora in search of weightless summer makeup products that would not only leave me smiling, but have my skin thanking me later. Here are my top 8 beauty tips for the perfect summer makeup look!
1.
Skincare! Skincare! Skincare!
You want to keep your skin hydrated and protected from the sun.
I've been loving my 3-step process to keep my skin refreshed and ready for makeup! I start by cleansing my face with
micellar water
. It removes any left over makeup, dirt or oil that my skin was holding onto from the night before. Next, I spritz my face with a
rose water toner
. It'll tighten your pores and prep your face for
moisturizer
.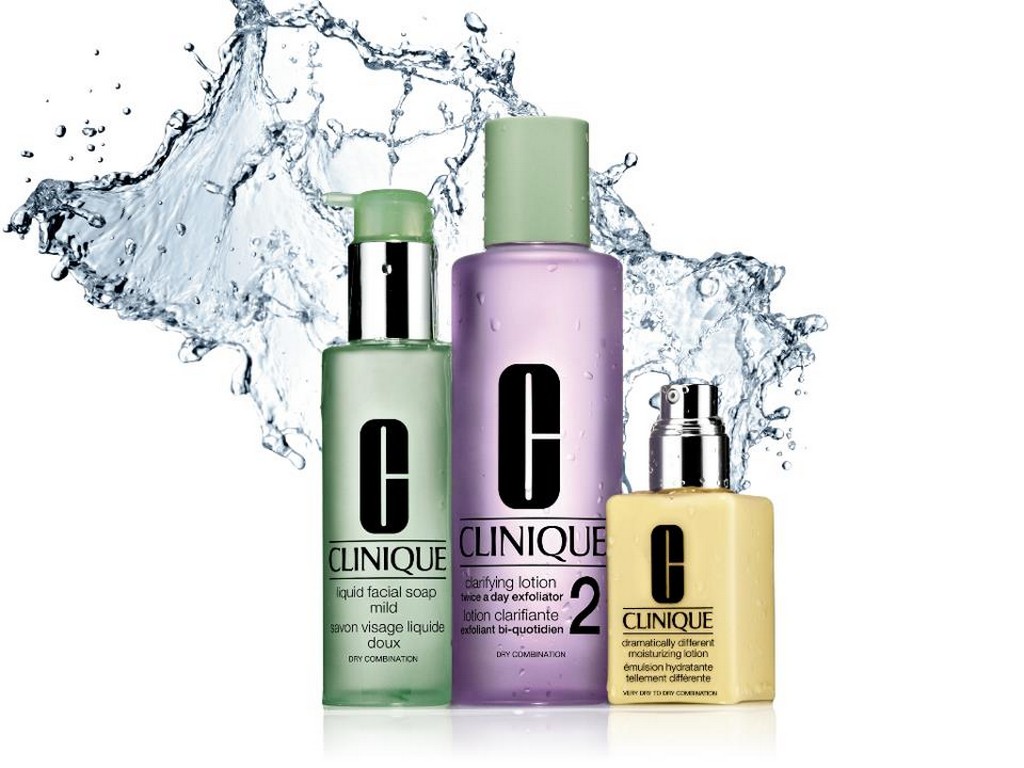 Right now I'm obsessed with Clinique's "Dramatically Different Moisturizing Gel". Gel moisturizers can feel much more hydrating and soothing than the lotion formulas.
Whether you have oily skin or want to create a smooth base for your foundation, I recommend using a
mattifying primer
. I often reach for Benefit's "The Porefessional" or No. 7's "Beautifully Matte".
3.

Weightless Foundations!
In this heat, full-coverage foundations tend to weigh on your skin and melt off of your face. Weightless foundations are a popular trend this summer and thank goodness for that! NARS' new "All Day Luminous Weightless Foundation" has become my favorite -- it doesn't even feel like you're wearing foundation. Or, check out Chanel's "Vitalumiere Aqua": an ultra light, skin-perfecting sunscreen makeup. While those two may be splurges, Covergirl has released new "Stay Luminous" foundation that's worth trying out!


A damp sponge provides a softer, more natural finish to your makeup. It's great for a lighter coverage look! The BB is a whopping $19 at Sephora but I have seen comparable sponges by Real Techniques and other smaller brands at Target and Ulta -- try them out before splurging!


After working so hard on blending all those shadows, you don't want them to crease in the heat! Primers can be tricky. Some work well, but others do close to nothing for your eye shadow. I prime my lids with NYX's Jumbo Eye Pencil in 604 Milk. Swipe it over lids a few times and blend out with a finger. It creates a cream base for powder shadows and helps colors pop! Or, check out Elf's Eyelid Primer (for no more than $3!).


I often forget how the heat will affect my eyeliner! Makeup artists recommend trying gel liner for the summer. It'll last longer and is much more pigmented than a liquid pen or pencil liner! NYX has a new one out that is the blackest black -- and I can't wait to try it out for myself!
7.

Cream Blushes!
Here's another tip I've learned from the pros: Cream blushes, bronzers, concealers, and even foundations are great products to swap for powder ones in the summer! Cream formulas actually last longer and are much more pigmented than powder alternatives.
My last tip is to have fun with your makeup this summer. If you don't want to wear any, don't! Makeup is meant to be fun and can be used to express your own personal style.

Summer is a great time to try new things. You want to wear that bright lippy? WEAR IT. You want neon nails and winged liner? DO IT. Just BE YOU. Being you is beautiful.


P.S. Want some more inspiration? Check out this girl's makeup routine -- it's great for summer!!